I love this nail polish! Up close and in the bottle it has a kind of gold/bronze tone (sorry, I'm really bad at describing colours), but from further away it looks more silver. What do you think? In any case, I really like it. This is three coats plus top coat.

My sister described this as "super robotic and futuristic" and then asked me if I was familiar with over 600 dance moves...hahaha, Eurotrip reference! I love that movie. Anyways, moving on to the pictures....
First pic is with flash, second pic is without. Please excuse my super short nails, I had a few broken nails so I filed most of them right down.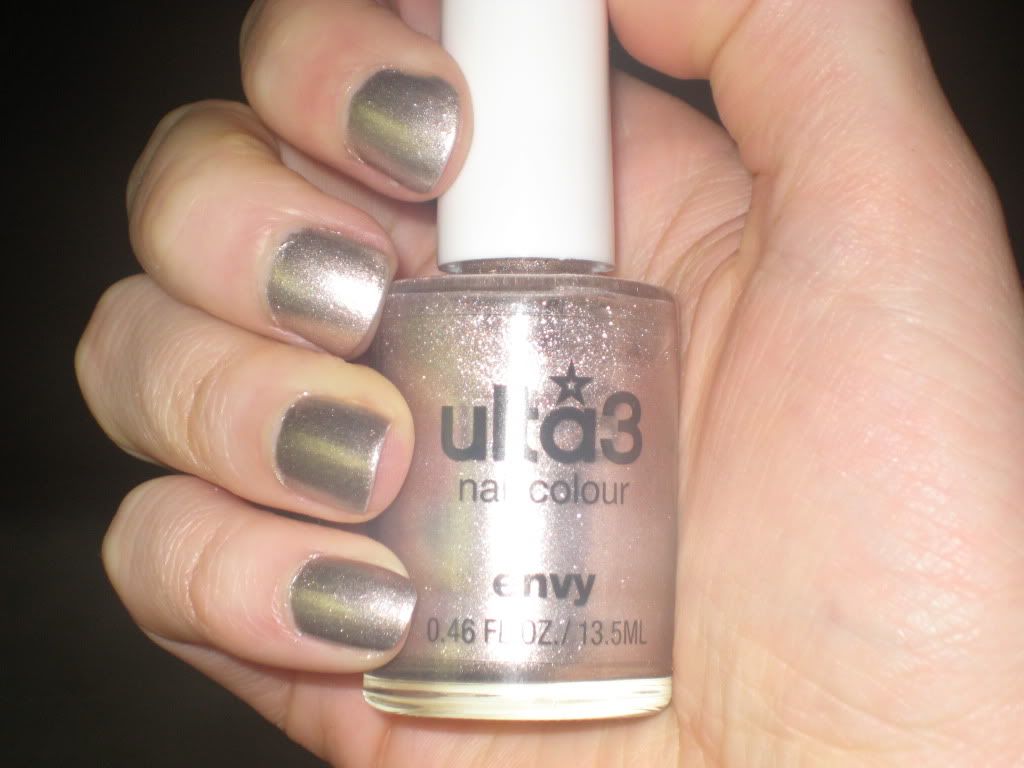 With flash.
Without flash.