Hi everyone,
I've mentioned previously that I'm doing a uni placement at the moment, at a hospital. It is a bit of an adjustment going from my usual "uniform" of wearing jeans everyday to dressing for a office/business environment. The hospital I'm at currently is more relaxed than the other hospital I've done a placement at, but I guess every workplace is different.
Anyway, here is a sampling of outfits I have worn so far. As I'm not working full time yet, I don't really want to invest a whole lot in a work wardrobe so most of my work clothes are form Target or similar. I think you can still dress nicely on a budget and I have found some great pieces in Target and the like for very reasonable prices. I find Glassons is also a great place to look for affordable work wear.
Short sleeve knit: Valleygirl; Skirt: Target
Pink Ruffle Top: Tokito (Miss Shop in Myer); Black Pants: Bardot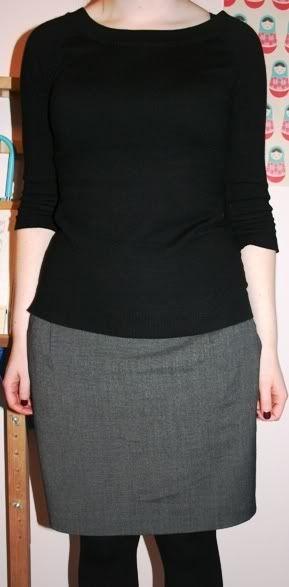 Black Knit: Temt; Skirt: Target; Tights: Voodoo (from Myer)
Top: Sportsgirl; Skirt: Target
Thanks for reading and let me know if you are interested in seeing more Work Outfits from me!